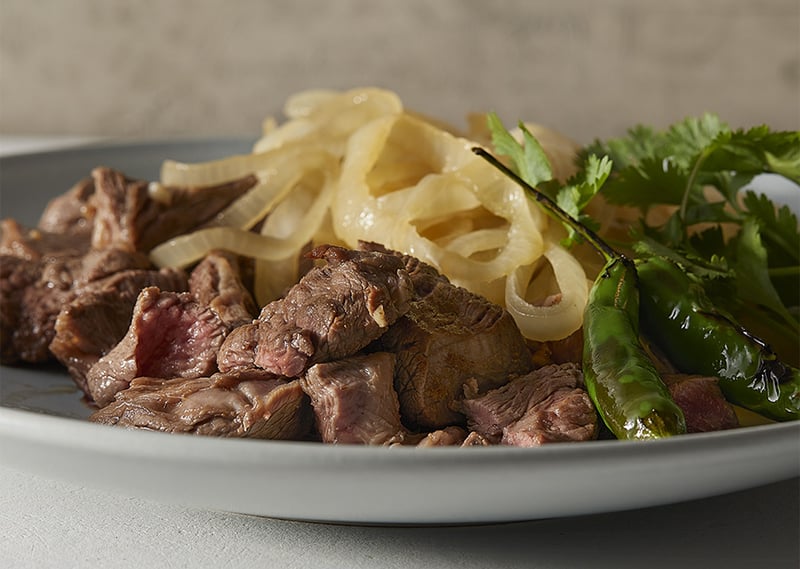 Ingredients

• 1 1/4 pounds thin-sliced ribeye filets at room temperature
• Salt and Pepper to taste
• Oil
• 1 large sweet sliced into thin rings
• 3-4 fresh chiles of your choice serrano, guero, jalapeño
• 1 lime sliced into wedges


Preparation

1) Season the beef lightly on both sides with salt and pepper. Set aside.

2) In a large skillet, preheat 3-4 tablespoons of oil to medium heat for 3-5 minutes.

3) When hot, on one half of the skillet, arrange all the sliced onions. Season lightly with salt and pepper.

4) On the other half of the skillet, cook the thin ribeye for 2 minutes per side. Arrange the fresh chiles around the outer edge of the skillet to cook. Turn as needed.

5) As the ribeye filets are done, pile them on top of the onions that are cooking. All those tasty juices of the meat will flavor those onions even further!

6) Once all the beef is cooked, transfer it to the serving platter. Squeeze on some fresh lime juice. Serve right away with warm corn tortillas and your favorite salsa!